Best Salesforce Training in Bangalore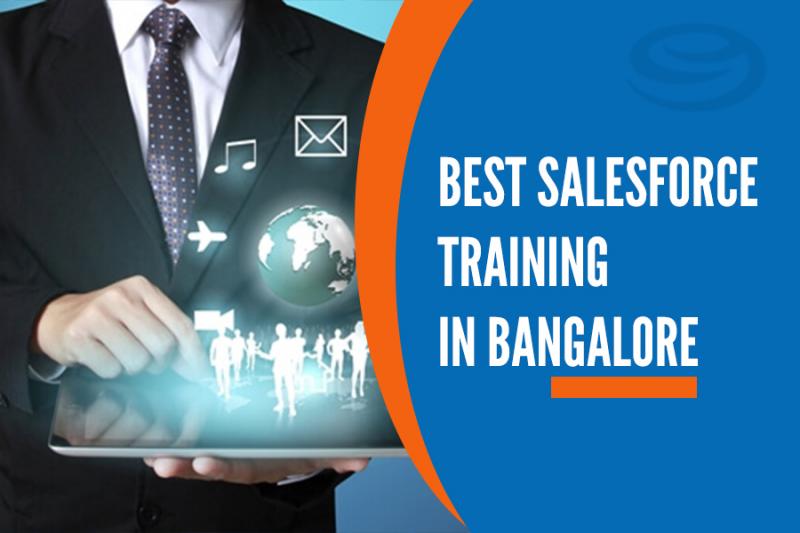 Elegant IT Services



4.9

out of

5
based on
2374
ratings.
Elegant IT Services distinguished itself as the leading Salesforce Training Institute in Bangalore. Our Salesforce Training Consultants or Trainers are highly qualified and Experienced to deliver high-quality Salesforce Classroom and Online Training across Bangalore.
Elegant IT Services is considered pioneer in the filed of IT/Non-IT Training in Bangalore. We are mainly focused on revolutionising learning by making it interesting and motivating. we provide range of career oriented courses for different segments like students, job seekers and corporate citizens.
Our team of certified experts have designed our Salesforce Training course content and syllabus for classroom and Online Training is based on current requirements from the industry. This enables them to be an Industry-Ready Professional, capable of handling majority of the real-world scenarios. Elegant IT Services also offer tailored made Salesforce Training courses for Corporates.
Our Salesforce Training in Bangalore is scheduled normally at a time that best suites you, we offer regular training classes (day time classes), weekend training classes, and fast track training classes. Our Salesforce Training course fee is economical and tailor-made based on training requirement. Our team will make you confident & comfortable in cracking interviews.
We also provide online training through which you can access our tutorial Anywhere, Anytime which is valuable and cost-effective. We provide a captivating interactive environment with dynamic content, e-Learning that not only effectively keeps people up-to-date, but interested as well. Its a One Stop Shop for all IT and Non IT Training in Marathahalli, Bangalore.
Mode of Training : Classroom / Online Training
For more information and to schedule a free Demo on Salesforce Training, contact Elegant IT Services @ +91 98865 41264
Salesforce Training Course Content
Cloud Computing Introduction:
Evolution of Cloud Computing
Comparison with other computing technologies
Characteristics of Cloud computing
Advantages and Disadvantages
Classification of Cloud Services
PAAS(Platform As A Service)
SAAS(Software As A Service)
IAAS(Infrastructure As A Service)
Identity Conformation:
CRM functionalities , Products of SF, Login to SF page
Sales Architecture, Accounts ,Contacts, Lead, Cases
Customization:
Create Custom Profiles and Users
Custom Objects & Custom Fields & Custom Tabs
Customizing Relationships ,Formula fields and Rollup summery fields
Define Dependent Picklists
Customize page Layouts , Records Types
Customize Standards related lists
Learn About Record Types & Business Processes
Security & Access:
Set Organization-Wide Defaults
Role Hierarchy , Public Groups, Queues, Permission Sets
Workflow:
Setup workflow tasks & Email Alerts & Field Updates
Approval Process:
Plan Approaches using workflow
Use the approval wizard – standard vs. jump start
Create workflow approvals
Introduction to Apex : Apex Language Fundamentals:
Data Types(Primitive Data Types, sObject Types)
Writing Anonymous Blocks with Apex Data types
Sample Programs using the above concepts
Retrieving Records from the Database:
Sample programs using the above concepts
Collections:
Alternative Apex Class Creation
Triggers:
Trigger Events, Trigger Syntax, Trigger Context Variables
Context Variable Considerations, Bulk Triggers
Sample Programs using above concepts(using maps and sets in the Bulk Triggers)
Deployment (Testing Apex):
Development overview (Understanding Testing in Apex)
Sample programs using the above concept
Batch Apex & Debugging Apex & Apex Scheduler Deploying:
By using Force.com IDE tool
By using Force.com Migration tool kit
Case & Lead Management:
Salesforce Training Interview Questions and Answers
What do you mean by Salesforce?
Salesforce is a CRM delivered as a software-as-a-service (SaaS).
---
How is Salesforce useful in tracking sales?
Salesforce records all the basic details like the number of customers served daily, daily sales volume, sales manager detailed reports, sales numbers in each month or quarter. Also, it keeps a track on the repeat customer, which is key to success for any sales organization.
---
Mention how many relationships are included in SFDC and what are they?
There are two types of relationships
Master-detail relationship

Lookup relationship
---
Mention what are the actions available in a workflow?
The Actions available in a workflow are:
Email Alert

Task
Field Update
Outbound Message
---
Mention what are the three types of object relations in Salesforce?
The different types of object relations in Salesforce include:
One to many

Many to many
Master-detail
---
Salesforce Training Duration in Bangalore
Regular Classes( Morning, Day time & Evening)
Weekend Training Classes( Saturday, Sunday & Holidays)
Fast Track Training Program( 5+ Hours Daily)
Duration : Within 10 days