Best Linux Training Institutes in Bangalore
About Linux Training in Bangalore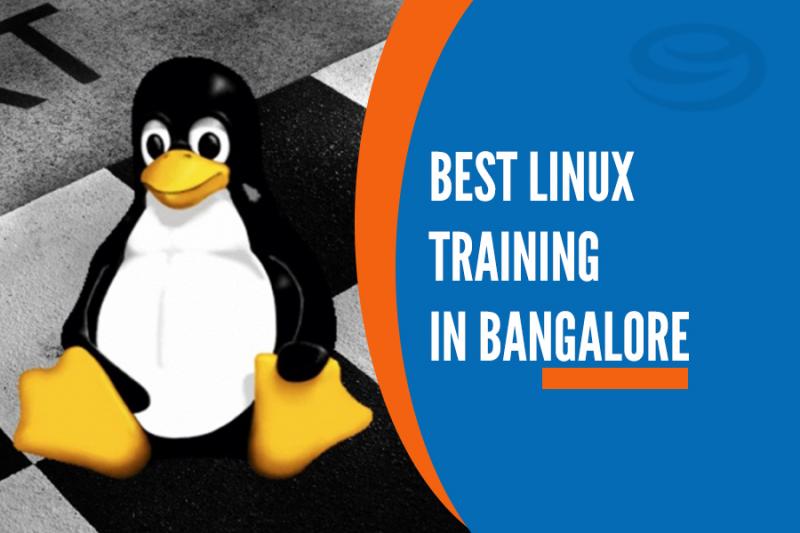 Elegant IT Services



4.9

out of

5
based on
2374
ratings.
Elegant IT Services distinguished itself as the leading Linux Training Institute in Bangalore. Our Linux Training Consultants or Trainers are highly qualified and experienced to deliver high-quality Linux Training across Bangalore.
Elegant IT Services is considered a pioneer in the filed of IT/Non-IT Training in Bangalore. We are mainly focused on revolutionizing learning by making it interesting and motivating. we provide a range of career oriented courses for different segments like students, job seekers, and corporate citizens.
Our team of certified experts has designed our Linux Training course content and syllabus based on current requirements from the industry. This enables them to be an Industry-Ready Professional, capable of handling majority of the real-world scenarios. Elegant IT Services also offer tailored made Linux Training courses for Corporates.
Our Linux Training in Bangalore is scheduled normally at a time that best suites you, we offer regular training classes (day time classes), weekend training classes, and fast track training classes. Our Linux Training course fee is economical and tailor-made based on training requirement. Our team will make you confident & comfortable in cracking interviews.
We also provide online training through which you can access our tutorial Anywhere, Anytime which is valuable and cost-effective. We provide a captivating interactive environment with dynamic content, e-Learning that not only effectively keeps people up-to-date, but interested as well. Its a One Stop Shop for all IT and Non IT Training in Marathahalli, Bangalore.
Join Now and Avail all the Benefits
End to End solutions Training

Training in both the academic and corporate world

Provide one-to-one assistance

Provide 100% Placements Support in reputed MNC Companies

Rigorous interview preparation sessions and Resume Preparations

Excellent classroom and administration facilities

Flexible Training classes- Day time classes, Weekend training classes, Evening batch classes and Fast track training classes.

Economical Fees Structures available

Notes: Both in Hard Copies and in Soft Copies are provided.
For more information and to schedule a free Demo on Linux Training, contact Elegant IT Services @ +91 98865 41264
Linux Training Course Content
Part 1 Planning and Installation
1. Introductions and Overview
Comparing Linux distributions
Obtaining free software from the Internet
Designing a mission-critical server for use in a multi-vendor environment
Understanding your hardware
2. Installing Linux
Designing the installation
Evaluating automated installations
Planning custom installations
Selecting an installation method
Booting the installation program
3. Performing the installation
Selecting internationalization settings
Choosing software packages
Monitoring the installation process
4. The Boot Process
Loading the kernel with LILO
Hardware devise driver initialization
5. Basic Commands
Understanding shell variables
Part 2 Internet server operations
Performing System Administration
Correcting installation problems
Connecting to the network
Configuring a Mail Server
Using send mail to receive mail
The send mail configuration file
Using m4 to configure send mail
Compiling and installing send mail
The Apache Web Server
Configuring the apache server
Maintaining the system
Examining the boot process
Managing software packages
Verifying software with digital signatures
Adding disk partitions and file systems
Implementing File and Print Services
Sharing file systems across the network
Linux-to-Windows shares with Samba
Controlling exports with graphical configuration tools
Providing print services to Windows, UNIX, Mac OS and others
Berkeley (BSD) printing system
Printing with Common UNIX Printing System (CUPS)
Sharing printers to the Windows network neighborhood
Selecting printer drivers
Web-based printer and print queue administration
Login Services
Starting services with Internet
Understanding login security
Linux Name Services
Configuring a domain name server
Providing Mission-Critical Intranet and Internet Services
Implementing DNS with BIND 9
Transferring zone information to secondary servers
Caching non-authoritative information about other zones
Transferring bulk data with FTP
Extending FTP capabilities with wu-ftpd
Setting up anonymous FTP service
Serving Web pages with HTTP
Supporting multiple Web sites on one Linux server with virtual hosting Delivering mail to reliable servers using ESMTP
Setting up a mail transfer agent
Preventing unacceptable open relay behavior
Other information services
Customizing The Linux Kernel
The anatomy of the kernel
The kernel source tree structure
Stable vs. experimental releases
Selecting required kernel components
Improving kernel efficiency with loadable modules
Customizing the kernel for specific tasks
Vital safety precautions you need to take before and during installation
Recovering from a bad kernel
Detecting and correcting system administration errors
Improving Network Security
Establishing secure network connections with SSH, SSL and IPsec
Detecting unauthorized system changes with Tripwire
Network address translation
Linux Training Interview Questions and Answers
No Interview Questions Found..
Linux Training Course Duration in Bangalore
Regular Classes( Morning, Day time & Evening)
Weekend Training Classes( Saturday, Sunday & Holidays)
Fast Track Training Program( 5+ Hours Daily)
Duration : Within 10 days
Linux Training Trainer Profile
Our Linux Training Trainers in our Elegant IT Services
Has more than 8 Years of Experience.
Has worked on 3 realtime Linux Training projects
Is Working in a MNC company in Bangalore
Already trained 60+ Students so far.
Has strong Theoretical & Practical Knowledge
Linux Training Placements in Bangalore
Linux Training Placement through Elegant IT Services
More than 500+ students Trained
87% percent Placement Record
427 Interviews Organized
Linux Training training in Multiple Locations across Bangalore
---
If you are looking for Linux Training course in Marathahalli, Whitefield, Varthur, Domlur, AECS Layout, Doddanekundi, Thubarahalli, Nagawara, Nagavara, Banaswadi, HBR Layout, RT Nagar or Hebbal. Please call us or mail your details and our concerned person will get back to you.