Best Qlikview Training in Bangalore
About Qlikview Training in Bangalore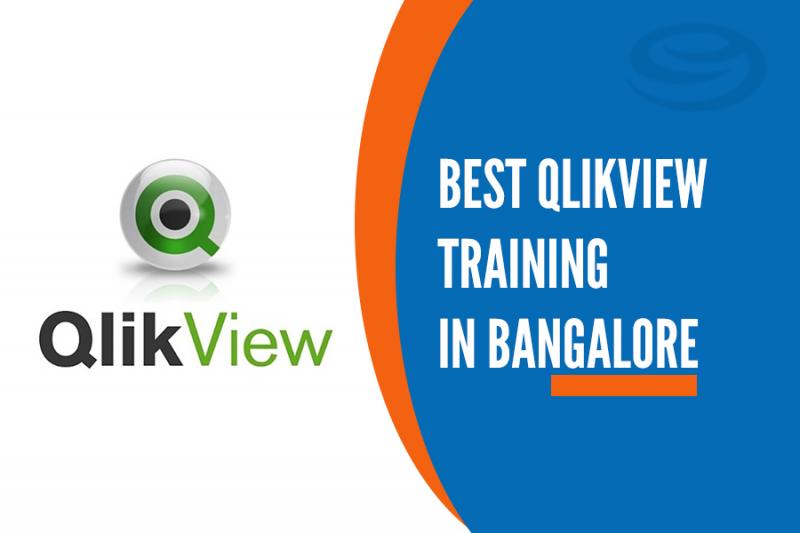 Elegant IT Services



4.9

out of

5
based on
2374
ratings.
Elegant IT Services distinguished itself as the leading Qlikview Training Institute in Bangalore. Our Qlikview Training Consultants or Trainers are highly qualified and Experienced to deliver high-quality Qlikview Classroom and Online Training across Bangalore.
Elegant IT Services is considered pioneer in the filed of IT/Non-IT Training in Bangalore. We are mainly focused on revolutionising learning by making it interesting and motivating. we provide range of career oriented courses for different segments like students, job seekers and corporate citizens.
Our team of certified experts have designed our Qlikview Training course content and syllabus for classroom and Online Training is based on current requirements from the industry. This enables them to be an Industry-Ready Professional, capable of handling majority of the real-world scenarios. Elegant IT Services also offer tailored made Qlikview Training courses for Corporates.
Our Qlikview Training in Bangalore is scheduled normally at a time that best suites you, we offer regular training classes (day time classes), weekend training classes, and fast track training classes. Our Qlikview Training course fee is economical and tailor-made based on training requirement. Our team will make you confident & comfortable in cracking interviews.
We also provide online training through which you can access our tutorial Anywhere, Anytime which is valuable and cost-effective. We provide a captivating interactive environment with dynamic content, e-Learning that not only effectively keeps people up-to-date, but interested as well. Its a One Stop Shop for all IT and Non IT Training in Marathahalli, Bangalore.
For more information and to schedule a free Demo on Qlikview Training, contact Elegant IT Services @ +91 98865 41264
Mode of Training : Classroom / Online Training
Qlikview Training Course Content
Qlikview Course Content
INTRODUCTION
WHAT IS Reporting/Business Intelligence?
Merits & Demerits of Qlikview
Basic Qlikview Terminology-QVW,QVD,QVX,Fields etc.
Qlikview Architecture-QVS, QVP
BASICS
Using Documents on a QlikView Server
WORKING WITH QLIKVIEW
INTRODUCTION
Loading Data from different sources
MAKING QUERIES IN QLIKVIEW
Basic QlikView terminology
Stepping back or forward in the list of selections
Locking and unlocking selections
HANDLING SHEETS AND SHEET OBJECTS
Logical connections between sheets
Saving, closing and exiting
LIST BOXES AND STATISTICS BOXES
Saving, closing and exiting
BAR CHARTS AND PIE CHARTS
Making selections in a chart
Changing chart types using a fast type change icon
Creating a bar chart using the Quick Chart Wizard
Creating a bar chart using the full chart wizard
Changing a few properties
Cloning and detaching your chart
Turning the bar chart into a pie chart
Saving, closing and exiting
PIVOT TABLES AND STRAIGHT TABLES
Adding a dimension to a bar chart
Turning a bar chart into a multidimensional pivot table
Creating a straight table
Saving, closing and exiting
MORE CHART TYPES
Adding an expression to a bar chart
Turning the bar chart into a combo chart
Turning the combo chart into a scatter chart
Creating a scatter chart from scratch
Working with drill-down functionality
Copying to Clipboard and printing
Saving, closing and exiting
MULTI BOXES, TABLE BOXES AND INPUT BOXES
Saving, closing and exiting
BUTTONS, TEXT OBJECTS AND LINE/ARROW OBJECTS
Saving, closing and exiting
SLIDERS, CURRENT SELECTION OBJECTS AND BOOKMARK
The slider/calendar object (in slider mode)
Creating a Current Selections box
Creating a bookmark object
Saving, closing and exiting
DOCUMENT PROPERTIES, USER PREFERENCES AND RELOAD
Setting Document Properties
Saving, closing and exiting
CREATING A DOCUMENT
INTRODUCTION
LOADING DATA INTO QLIKVIEW
Looking at a delimited text file
Creating a new QlikView document
Loading a text file into QlikView
Saving, closing and exiting
ASSOCIATING DATA FROM MANY TABLES
Loading and associating a second table
Saving, closing and exiting
CONCATENATING TABLES
Saving, closing and exiting
THE TABLE STRUCTURE
Labeling tables in the script
Saving, closing and exiting
LAYOUT THEMES
Saving, closing and exiting
LOADING ADDITIONAL FILES
Loading a tab separated file without labels
Loading a file via OLE DB
Saving, closing and exiting
LINKING EXTERNAL INFORMATION TO A DOCUMENT
Viewing the linked information
Displaying info in a text object
Saving, closing and exiting
ADVANCED FEATURES
INTRODUCTION
Data Modeling
Creating a simple data model
Creating keys/composite keys/renaming/Auto number
LOAD INLINE
Adding a record with load inline
Adding a table with load inline
FIELD GROUPS AND CYCLIC DISPLAY
Cyclic display of expressions
Variables
Triggers
Configuration
Connection string configuration
SECURITY
Opening a document with access restriction
WHAT'S NEXT?
QlikView Training Program
QlikView Demo Applications
Qlikview Training Interview Questions and Answers
No Interview Questions Found..
Qlikview Training Course Duration in Bangalore
Regular Classes( Morning, Day time & Evening)
Weekend Training Classes( Saturday, Sunday & Holidays)
Fast Track Training Program( 5+ Hours Daily)
Duration : Within 10 days
Qlikview Training Trainer Profile
Our Qlikview Training Trainers in our Elegant IT Services
Has more than 8 Years of Experience.
Has worked on 3 realtime Qlikview Training projects
Is Working in a MNC company in Bangalore
Already trained 60+ Students so far.
Has strong Theoretical & Practical Knowledge
Qlikview Training Centers
We Provide Qlikview Training in below Centers across Bangalore
Qlikview Training Placements in Bangalore
Qlikview Training Placement through Elegant IT Services
More than 5000+ students Trained
87% percent Placement Record
4627+ Interviews Organized
---
If you are looking for Qlikview Training course in Marathahalli, Whitefield, Varthur, Domlur, AECS Layout, Doddanekundi, Thubarahalli, Nagawara, Nagavara, Banaswadi, HBR Layout, RT Nagar or Hebbal. Please call us or mail your details and our concerned person will get back to you.