Best Oracle RAC DBA Training in Bangalore
About Oracle RAC DBA Training in Bangalore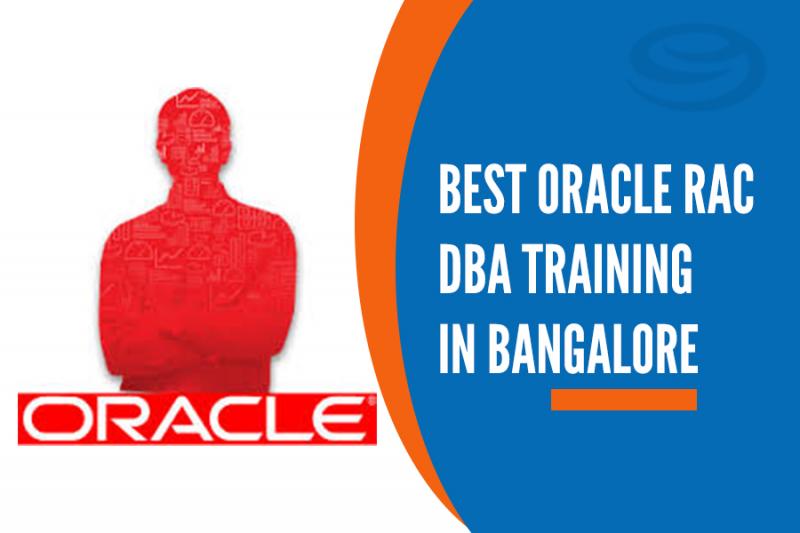 Elegant IT Services



4.9

out of

5
based on
2374
ratings.
Elegant IT Services distinguished itself as the leading Oracle RAC DBA Training Institute in Bangalore. Our Oracle RAC DBA Training Consultants or Trainers are highly qualified and Experienced to deliver high-quality Oracle RAC DBA Training across Bangalore.
Elegant IT Services is considered pioneer in the filed of IT/Non-IT Training in Bangalore. We are mainly focused on revolutionizing learning by making it intresting and motivating. we provide range of career oriented courses for different segments like students, job seekers and corporate citizens.
Our team of certified experts have designed our Oracle RAC DBA Training course content and syllabus based on current requirements from the industry. This enables them to be an Industry-Ready Professional, capable of handling majority of the real-world scenarios. Elegant IT Services also offer tailored made Oracle RAC DBA Training courses for Corporates.
Our Oracle RAC DBA Training in Bangalore is scheduled normally at a time that best suites you, we offer regular training classes (day time classes), weekend training classes, and fast track training classes. Our Oracle RAC DBA Training course fee is economical and tailor-made based on training requirement. Our team will make you confident & comfortable in cracking interviews.
We also provide online training through which you can access our tutorial Anywhere, Anytime which is valuable and cost-effective. We provide a captivating interactive environment with dynamic content, e-Learning that not only effectively keeps people up-to-date, but interested as well. Its a One Stop Shop for all IT and Non IT Training in Marathahalli, Bangalore.

For more information and to schedule a free Demo on Oracle RAC DBA Training, contact Elegant IT Services @ +91 98865 41264
Oracle RAC DBA Training Course Content
Oracle RAC Course Content
Course Contents:
Grid Infrastructure Concepts
Grid Foundation Components
Oracle Clusterware Architecture
Oracle Clusterware Software and Storage
Describe ASM Architecture
Creating and Managing ASM Disk Groups
Creating and Managing ASM Cluster Filesystems
Grid Infrastructure Installation and Configuration
DNS and DHCP Configuration
Grid Plug and Play Considerations
Single Client Access Names
Administering Oracle Clusterware
Managing Clusterware with Enterprise Manager
Determining the Location of the Oracle Clusterware Configuration Files
Backing Up and Recovering the Voting Disk
Adding, Deleting, or Migrating Voting Disks
Locating the OCR Automatic Backups
Migrating OCR Locations to ASM
Managing Network Settings
Managing Oracle Clusterware
Prerequisite Steps for Extending a Cluster
Using addNode.sh to add a Node to a Cluster
Rolling Patches, and Rolling Upgrades
Comparing Software Versions with the Active Version
Installing a Patchset with the OUI Utility
Installing a Patch With The opatch Utility
Oracle Clusterware High Availability
Oracle Clusterware high availability components
Contrasting policy-managed and administration managed databases
Troubleshooting Oracle Clusterware
Oracle Clusterware Log Files
Component-level Debugging
Troubleshooting the Oracle Cluster Registry
Administering ASM Instances
ASM Initialization Parameters
Adjusting ASM Instance Parameters in SPFILEs
Starting and Stopping ASM Instances Using srvctl
Starting and Stopping ASM Instances Using ASMCA and ASMCMD
Starting and Stopping ASM Instances Containing Cluster Files
Starting and Stopping the ASM Listener
Administering ASM Disk Groups
Creating and Deleting ASM Disk Groups
ASM Disk Group Attributes
ASM Disk Group Maintenance Tasks
Preferred Read Failure Groups
Viewing ASM Disk Statistics
Performance and Scalability Considerations For ASM Disk Groups
ASM Files, Directories, and Templates
Using Different Client Tools to Access ASM Files
Fully Qualified ASM File Name Format
Creating and Managing ASM files, Directories and Aliases
Managing Disk Group Templates
Managing ASM ACL with Command Line Utilities
Managing ASM ACL with Enterprise Manager
Administering ASM Cluster File Systems
ASM Dynamic Volume Manager
Implementing ASM Cluster File System
Managing ASM Cluster File System (ACFS)
Using Command Line Tools To Manage ACFS
Real Application Clusters Database Installation
Installing the Oracle Database Software
Creating a Cluster Database
Post–database Creation Tasks
Single-Instance Conversion Using the DBCA
Single-Instance Conversion Using rconfig
Background Processes Specific to Oracle RAC
Oracle RAC Administration
Enterprise Manager Cluster Database Pages
Redo Log Files in A RAC Environment
Undo Tablespaces in A RAC Environment
Starting and Stopping RAC Databases and Instances
Initialization Parameters In A RAC Environment
Transparent Data Encryption and Wallets in RAC
Managing Backup and Recovery for RAC
Protecting Against Media Failure
Archived Log File Configurations
RAC Backup and Recovery Using EM
Archived Redo File Conventions in RAC
Channel Connections to Cluster Instances
Monitoring and Tuning the RAC Database
Determining RAC-Specific Tuning Components
Tuning Instance Recovery in RAC
RAC-Specific Wait Events, Global Enqueues, and System Statistics
Implementing the Most Common RAC Tuning Tips
Using the Cluster Database Performance Pages
Using the Automatic Workload Repository in RAC
Using Automatic Database Diagnostic Monitor in RAC
Services
Configure and Manage Services in a RAC environment
Using Services with Client Applications
Managing Services from the Command Line
Maximum Availability Architecture
Oracle RAC DBA Training Interview Questions and Answers
No Interview Questions Found..
Oracle RAC DBA Training Course Duration in Bangalore
Regular Classes( Morning, Day time & Evening)
Weekend Training Classes( Saturday, Sunday & Holidays)
Fast Track Training Program( 5+ Hours Daily)
Duration : Within 10 days
Oracle RAC DBA Training Trainer Profile
Our Oracle RAC DBA Training Trainers in our Elegant IT Services
Has more than 8 Years of Experience.
Has worked on 3 realtime Oracle RAC DBA Training projects
Is Working in a MNC company in Bangalore
Already trained 60+ Students so far.
Has strong Theoretical & Practical Knowledge
Oracle RAC DBA Training Placements in Bangalore
Oracle RAC DBA Training Placement through Elegant IT Services
More than 5000+ students Trained
87% percent Placement Record
4627+ Interviews Organized
---
If you are looking for Oracle RAC DBA Training course in Marathahalli, Whitefield, Varthur, Domlur, AECS Layout, Doddanekundi, Thubarahalli, Nagawara, Nagavara, Banaswadi, HBR Layout, RT Nagar or Hebbal. Please call us or mail your details and our concerned person will get back to you.