About Oracle Hyperion Training in Bangalore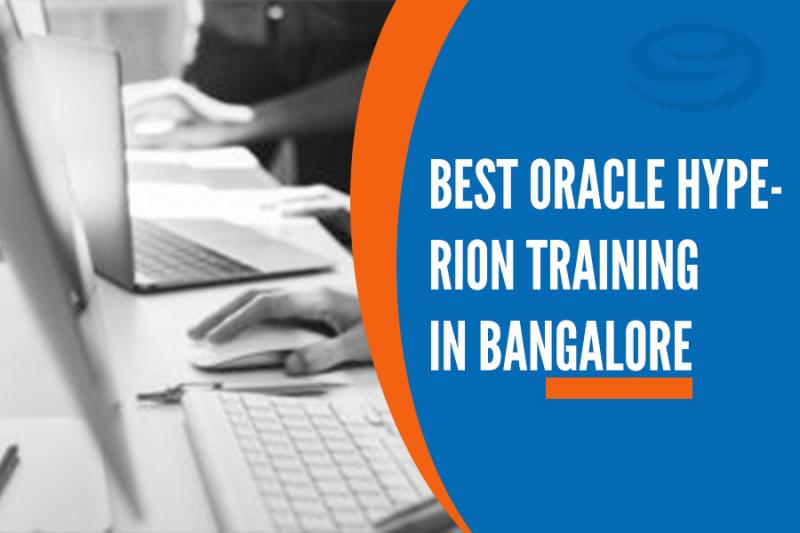 Elegant IT Services



4.9

out of

5
based on
2374
ratings.
Elegant IT Services distinguished itself as the leading Oracle Hyperion Training Institute in Bangalore. Our Oracle Hyperion Training Consultants or Trainers are highly qualified and Experienced to deliver high-quality Oracle Hyperion Training across Bangalore.
Elegant IT Services is considered pioneer in the filed of IT/Non-IT Training in Bangalore. We are mainly focused on revolutionizing learning by making it intresting and motivating. we provide range of career oriented courses for different segments like students, job seekers and corporate citizens.
Our team of certified experts have designed our Oracle Hyperion Training course content and syllabus based on current requirements from the industry. This enables them to be an Industry-Ready Professional, capable of handling majority of the real-world scenarios. Elegant IT Services also offer tailored made Oracle Hyperion Training courses for Corporates.
Our Oracle Hyperion Training in Bangalore is scheduled normally at a time that best suites you, we offer regular training classes (day time classes), weekend training classes, and fast track training classes. Our Oracle Hyperion Training course fee is economical and tailor-made based on training requirement. Our team will make you confident & comfortable in cracking interviews.
We also provide online training through which you can access our tutorial Anywhere, Anytime which is valuable and cost-effective. We provide a captivating interactive environment with dynamic content, e-Learning that not only effectively keeps people up-to-date, but interested as well. Its a One Stop Shop for all IT and Non IT Training in Marathahalli, Bangalore.
For more information and to schedule a free Demo on Oracle Hyperion Training, contact Elegant IT Services @ +91 98865 41264
Oracle Hyperion Training Course Content
Training Curriculum for Oracle Essbase 11.1.2.3
Course Objectives:
· Create Block storage databases
· Create Aggregate storage databases
· Create dimensions using rules files
· Load data using rules files
· Analyze data with Smart View
· Describe multidimensional calculation
· Create basic & advanced database calculations
· Create basic & advanced report scripts
· Create & manage partitions
· Optimize & maintain BSO/ASO cubes (System Administration)
· Setup security using Essbase stand-alone mode & Shared services mode (System Administration)
· Analyze dimension attributes
· Analyze non-numeric data
Course Topics:
Essbase Overview
· Multidimensional Analysis/Understanding Multidimensional databases (OLAP Vs OLTP)
· Oracle's Enterprise Performance Management System
· Essbase
· Production Environment Components.
Designing Applications and Databases
· Essbase Implementation Process
· Analyzing and Planning Implementations
· Creating Applications and Databases
· Creating Outlines
Designing Data Descriptor Dimensions
· Data Descriptor Dimensions Overview
· Designing Time Dimensions
· Designing Scenario Dimensions
· Outline Calculations
· Designing Accounts Dimensions
· Testing Outline Calculations
Creating Basic Dimension Build Rules Files
· Rules Files Overview
· Creating Dimension Build Rules Files
· Configuring Dimension Maintenance Settings
Creating Advanced Dimension Build Rules Files
· Advanced Dimension Build Rules Files Overview
· Creating Shared Members
· Manipulating Fields
· Creating User-Defined Attributes
· Creating Attribute Dimensions with Rules Files
Loading Data
· Data Load Overview
· Creating Data Load Rules Files
· Selecting and Rejecting Records
· Capturing New Members
· Creating Report scripts
Getting Started with Smart View
· Navigating Smart View
· Connecting to Data Sources
· Creating Ad Hoc Grids
· Setting the Point of View
· Associating Data Sources with Worksheets
· Creating Free-Form Grids
Creating Reports with Smart View
· Updating Essbase Data
· Integrating Essbase Data with Microsoft Office
· Creating Custom Reports
Data Storage and Calculation
· Calculation Overview
· Database Calculation Order
· Data Block Fundamentals
· Data Blocks and the Index System
· Interpreting Database Statistics
· Data Block Creation
· Database Calculation Process
Creating Calculation Scripts
· Calculation Script Organization (using both Essbase calculation script editor & EPMA Calculation Manager)
· Returning Correct Calculation Results
· Troubleshooting CALC DIM Processes
Controlling the Calculation Process
· Top-Down Calculation
· Focusing Calculations with FIX Statements
· Calculating Conditionally with IF Statements
· Performance Considerations
Developing and Testing Complex Calculation Scripts
· Implementing a Script Development Process
· Upper-Level Data Loads
· Intelligent Calculation
Normalizing Data
· Allocating Data
·