Best Oracle Apps Functional Training in Bangalore
About Oracle Apps Functional Training in Bangalore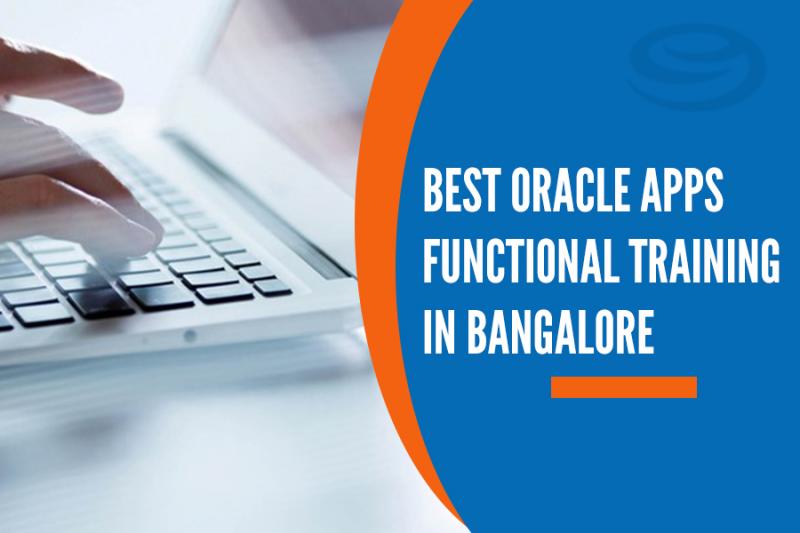 Elegant IT Services



4.9

out of

5
based on
2374
ratings.
Elegant IT Services distinguished itself as the leading Oracle Apps Functional Training Institute in Bangalore. Our Oracle Apps Functional Training Consultants or Trainers are highly qualified and Experienced to deliver high-quality Oracle Apps Functional Training across Bangalore.
Elegant IT Services is considered pioneer in the filed of IT/Non-IT Training in Bangalore. We are mainly focused on revolutionizing learning by making it intresting and motivating. we provide range of career oriented courses for different segments like students, job seekers and corporate citizens.
Our team of certified experts have designed our Oracle Apps Functional Training course content and syllabus based on current requirements from the industry. This enables them to be an Industry-Ready Professional, capable of handling majority of the real-world scenarios. Elegant IT Services also offer tailored made Oracle Apps Functional Training courses for Corporates.
Our Oracle Apps Functional Training in Bangalore is scheduled normally at a time that best suites you, we offer regular training classes (day time classes), weekend training classes, and fast track training classes. Our Oracle Apps Functional Training course fee is economical and tailor-made based on training requirement. Our team will make you confident & comfortable in cracking interviews.
We also provide online training through which you can access our tutorial Anywhere, Anytime which is valuable and cost-effective. We provide a captivating interactive environment with dynamic content, e-Learning that not only effectively keeps people up-to-date, but interested as well. Its a One Stop Shop for all IT and Non IT Training in Marathahalli, Bangalore.
For more information and to schedule a free Demo on Oracle Apps Functional Training, contact Elegant IT Services @ +91 98865 41264
Oracle Apps Functional Training Course Content
Understanding Multi org features and configuration
Oracle Inventory Module Introduction
MOAC setup for Inventory module

Understanding Inventory parameters

Understanding master items and assigning to inventory org

Understanding item attributes and statues

Defining units of measurements

Making default attributes of an item

Define Sub inventories and locators

On hand checking process with various sub inventories

Understanding Transactions

Relevant setups for Transactions

Understanding Controlling

Relevant setups for controlling

Understanding Planning

Relevant setups for planning

Understanding Accuracy

Relevant setups for accuracy

Replenishment of Inventory

Flex fields

Costing of item

Generate reports of inventory
Procure to pay life cycle
Oracle EBS process for P2P Define, Manage Suppliers, site

Approved Suppliers and auto sourcing rules Requisition cycle and configuring relevant setups RFQs cycle and configuring relevant setups Quotations cycle and configuring relevant setups Purchase orders cycle and configuring relevant setups Automatic document creation for purchasing

Receiving configuration and relevant setups for receipt routing Setting up approval hierarchy
Order to cash cycle
Oracle EBS process for O2C

Understanding and configuration of Order management with Shipping parameters, Shipping networks, Process of Shipping Understand and implement Auto invoice processing Understanding and implement receivable processes Managing parties and customer accounts

Understanding and related setups for Credit management Manage holds and approvals

Understanding and configure pricing Oracle shipping execution process Release sales orders manual and automatic

Return material authorization and auto invoice configuration
Oracle Bill of Material
Introduction of BOM

MOAC setups for BOM

Define BOM parameters

Define bills and bill levels

Comparing bills and intended bills

Create common bills

Attach document of bills

Define resources

Define departments and standard operations

Define routings

All relevant setups for creation of bill

Integration with inventory
Oracle Work in Process Module
MOAC setups for WIP and introduction

Types of manufacturing process

Define WIP parameters

Define WIP accounting classes

Relevant setups for creation of jobs

Creation of discrete job and inventory integration

Creation of repetitive job and inventory integration

Statuses of jobs created

Generate reports

Order management module:

MOAC setups for OM and introduction
Types of sales orders
Understanding OM cycles

All relevant setups for creation various orders

Define customers

Define shipping methods

Define price lists

Adjusting price lists

Adding items to price lists

Generate OM related reports
Oracle Human resource Management
Multi org concepts

Understanding and configure Business Group Understanding and configure Legal Entities Understanding and configure Ledgers Understanding and configure operating units Understanding and configure inventory organization

Understanding and configure multi operating unit environment
System administrator
Creation of users Creation of responsibilities Assigning profile options

Notification workflow for various business processes Document Sequencing

Understanding and working with Concurrent Manager Working with Profile options

Working with Menus and Request groups, working with Combo responsibility
Oracle Apps Functional Training Interview Questions and Answers
No Interview Questions Found..
Oracle Apps Functional Training Course Duration in Bangalore
Regular Classes( Morning, Day time & Evening)
Weekend Training Classes( Saturday, Sunday & Holidays)
Fast Track Training Program( 5+ Hours Daily)
Duration : Within 10 days
Oracle Apps Functional Training Trainer Profile
Our Oracle Apps Functional Training Trainers in our Elegant IT Services
Has more than 8 Years of Experience.
Has worked on 3 realtime Oracle Apps Functional Training projects
Is Working in a MNC company in Bangalore
Already trained 60+ Students so far.
Has strong Theoretical & Practical Knowledge
Oracle Apps Functional Training Placements in Bangalore
Oracle Apps Functional Training Placement through Elegant IT Services
More than 5000+ students Trained
87% percent Placement Record
4627+ Interviews Organized
---
If you are looking for Oracle Apps Functional Training course in Marathahalli, Whitefield, Varthur, Domlur, AECS Layout, Doddanekundi, Thubarahalli, Nagawara, Nagavara, Banaswadi, HBR Layout, RT Nagar or Hebbal. Please call us or mail your details and our concerned person will get back to you.