About Informatica Training in Bangalore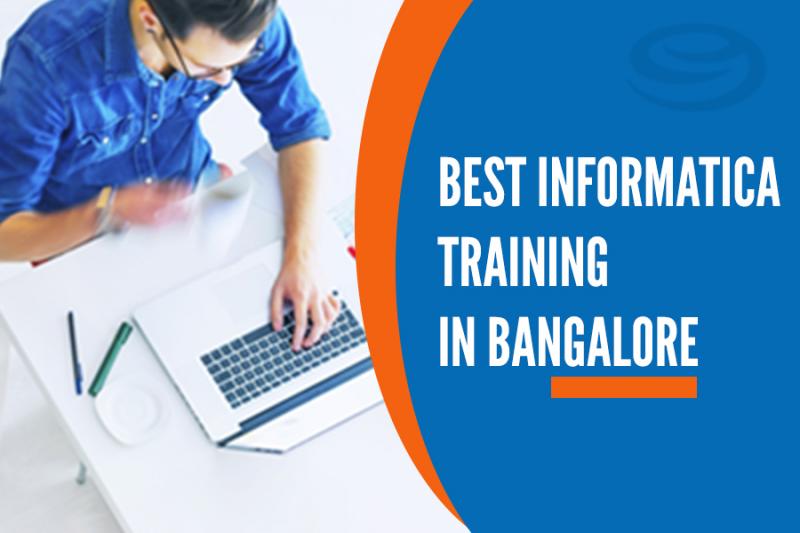 Elegant IT Services



4.9

out of

5
based on
2374
ratings.
Elegant IT Services distinguished itself as the leading Informatica Training Institute in Bangalore. Our Informatica Training Consultants or Trainers are highly qualified and Experienced to deliver high-quality Informatica Training across Bangalore.
Elegant IT Services is considered pioneer in the filed of IT/Non-IT Training in Bangalore. We are mainly focused on revolutionizing learning by making it intresting and motivating. we provide range of career oriented courses for different segments like students, job seekers and corporate citizens.
Our team of certified experts have designed our Informatica Training course content and syllabus based on current requirements from the industry. This enables them to be an Industry-Ready Professional, capable of handling majority of the real-world scenarios. Elegant IT Services also offer tailored made Informatica Training courses for Corporates.
Our Informatica Training in Bangalore is scheduled normally at a time that best suites you, we offer regular training classes (day time classes), weekend training classes, and fast track training classes. Our Informatica Training course fee is economical and tailor-made based on training requirement. Our team will make you confident & comfortable in cracking interviews.
We also provide online training through which you can access our tutorial Anywhere, Anytime which is valuable and cost-effective. We provide a captivating interactive environment with dynamic content, e-Learning that not only effectively keeps people up-to-date, but interested as well. Its a One Stop Shop for all IT and Non IT Training in Marathahalli, Bangalore.
For more information and to schedule a free Demo on Informatica Training, contact Elegant IT Services @ +91 98865 41264
Informatica Training Course Content
Elegant IT Services is one of the best Classroom / Online training center for Multiple technologies with industry standards by the industry experts in Bangalore, Marathahalli.
Highlights in our training:
ü We are providing classes with highly qualified trainers.
ü We will provide classes and demo session at student flexible timings.
ü We will assist you in resume and interview preparation.
ü In training case studies and real time scenarios covered.
ü Each topic coverage with real time solutions.
ü We are providing normal track, weekend and fast track classes.
ü We are in First place in providing online training for multiple Countries (INDIA, USA, SINGAPORE etc.)
ü We will give full support while attending the interviews.
ü Very in depth course material with real time scenarios.
Informatica Training Course Content:
Data Warehousing Concepts:
Ø Data Warehouse
Ø Data Mart
Ø OLAP VS OLTP
Ø Data Warehouse Architecture
Ø Dimensional Modelling
Ø Star Schema
Ø Snowflake Schema
Ø Fact & Dimensions
Ø Types of Facts and Types of Dimensions
Ø Change Data capture
Informatica Power Center 9
1. Power Center Components
Ø Repository Manager
Ø Designer
Ø Workflow Manager
Ø Workflow Monitor
2. Informatica Concepts and Overview and Architecture
Designer Components
Ø Source Qualifier
Ø Target Designer
Ø Transformation developer
Ø Mapplet designer
Ø Mapping designer
Workflow Manager Components
Ø Task Developer
Ø Worklet Designer
Ø Workflow Designer
3. Sources
Ø Working with relational Sources
Ø Working with Flat Files
4. Targets
Ø Working with Relational Targets
Ø Working with Flat file Targets
5. Transformations
Ø Filter Transformation
Ø Router Transformation
Ø Sorter Transformation
Ø Union Transformation
Ø Joiner Transformation
Ø Source Qualifier Transformation
Ø Expression Transformation
Ø Aggregator Transformation
Ø Rank Transformation
Ø Sequence Generator Transformation
Ø Normalizer Transformation
Ø Stored Procedure Transformation
Ø Transaction Control Transformation
Ø Update Strategy Transformation
Ø XML Source Qualifier Transformation
Ø Lookup Transformation
Ø Mapplet Input
Ø Mapplet Output
6. Power Center Supported Functions(Optional)
Ø Numeric functions
Ø String Functions
Ø Date Functions
Ø Conversion Functions
Ø Cleansing Functions
Ø Aggregate Functions
Level 2 Advanced Level
Ø Versioning (Check out,Check in)
Ø Shared Folders
Ø Short Cuts
Ø User Defined Functions
Ø Scheduling Informatica Jobs