About Core JAVA Training in Bangalore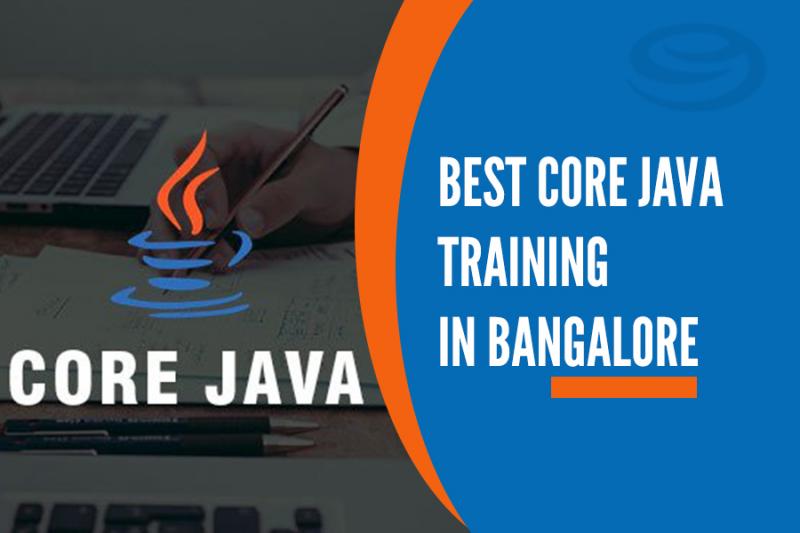 Elegant IT Services



4.9

out of

5
based on
2374
ratings.
Elegant IT Services distinguished itself as the leading Core JAVA Training Institute in Bangalore. Our Core JAVA Training Consultants or Trainers are highly qualified and Experienced to deliver high-quality Core JAVA Training across Bangalore.
Elegant IT Services is considered pioneer in the filed of IT/Non-IT Training in Bangalore. We are mainly focused on revolutionizing learning by making it intresting and motivating. we provide range of career oriented courses for different segments like students, job seekers and corporate citizens.
Our team of certified experts have designed our Core JAVA Training course content and syllabus based on current requirements from the industry. This enables them to be an Industry-Ready Professional, capable of handling majority of the real-world scenarios. Elegant IT Services also offer tailored made Core JAVA Training courses for Corporates.
Our Core JAVA Training in Bangalore is scheduled normally at a time that best suites you, we offer regular training classes (day time classes), weekend training classes, and fast track training classes. Our Core JAVA Training course fee is economical and tailor-made based on training requirement. Our team will make you confident & comfortable in cracking interviews.
We also provide online training through which you can access our tutorial Anywhere, Anytime which is valuable and cost-effective. We provide a captivating interactive environment with dynamic content, e-Learning that not only effectively keeps people up-to-date, but interested as well. Its a One Stop Shop for all IT and Non IT Training in Marathahalli, Bangalore.
For more information and to schedule a free Demo on Core JAVA Training, contact Elegant IT Services @ +91 98865 41264
Core JAVA Training Course Content
Session 1: Introduction to Java
The Genesis of Java
Java's Lineage

What is Internet?

Services Provided by the Internet

WWW and Hypertext

Client Server Interaction

Limitations of the WEB

The Java Edge, Java Buzzwords

Java API and JVM, Applet versus Applications
Basics of Java
>Data Types, Variables, Literals

Simple Data Types

Type Conversion and Casting

Automatic Type Promotion

Arrays

Operators

Arithmetic, Bitwise, Relational, Boolean, Assignment, ?

Operator Precedence and Associativity

Control Statements

Selection and Iteration
Session 2: Object-Oriented Programming in Java
The Three OOP Principles: Abstraction, Classes, Objects

Accessing the Class Members, Methods Returning Values and Methods with Parameters, Constructors, the Keywords: This, static, final, Finalize ( ) Method, Overloading Methods and Constructors, Recursion, Nested and Inner Classes,
Access Control, Inheritance, the Keyword Super, Method Overriding & Dynamic Method Dispatch, Multilevel Hierarchy, Abstract Methods and Classes, Packages,

Access Protection Matrix, Interfaces, the CLASSPATH
Session 3: Exception Handling & the Input/output System
Exception-handling

Exception Types, Uncaught Exceptions

Exception Clauses: try, catch, throw, throws, finally

Java's Built-in Exceptions

Creating Your Own Exception Classes

When to Use / Not to Use Exceptions
The Java I/O System
Java I/O Methods
Predefined Streams in Java: System.in, System.Out, System.Err

The File Class, Byte and Character Streams Hierarchy

Data Streams: Data Input Stream and Data Output Stream Classes

The Random Access File Class

The Scanner Classes: StreamTokenizer, StringTokeniz er

Creating a Thread, Thread Pr iorities, Synchronization
Session 4: Threads, Applets and Event Handling
Threads
The Java thread model, States of Threads, Thread Class & Runnable Interface Methods
Self study: Interthread Communication: wait(), notify(), notifyAll(), suspend(), resume()
Applets
Applet Basics and Ar chitecture, Applet Initialization & Ter mination, Applet Restrictions
Writing a Simple Applet, Visualizing How an Applet Works, Simple Applet Display Methods, Overriding update(), Requesting Repainting - Threads in Applets,
Using the Status Window, the HTML APPLET Tag, Passing Parameters to Applets.
Event Handling
Event Classes, Sources of Events, Event Listeners and Interfaces, Handling Mouse Events, Handling Keyboard events
Self-study: Adapter Classes and Interfaces, Inner Classes
Session 5: The AWT, Swing & java.util Packages
The AWT (Abstract Windowing Tool Kit)
The AWT Class Hierarchy
The Frame Windows, Creating Frame Windows in Applets

Working with Graphics, Colors, and Fonts

Using AWT Controls: Label, Button, CheckBox, CheckBoxGroup, Choice list, List, TextField, TextArea.

Arranging Components on a GUI: Using various Layout Managers
The Swing
Designing a GUI with Swing using:
Swing Applets (class

JApplet ), Icons (class

ImageIcon &Icon Interface), Labels

(class

JLabel ), Text Fields (class JTextField

), Buttons (class

JButton ), Check

Boxes (class JCheckBox ), Radio Buttons (class

JRadioButton

), Choice Lists

(class

JComboBox

)
The util Package
Contains collections, the most exciting enhancement added by Java 2. A collection is a group of objects. Its addition caused fundamental alteration in thestructure and architecture of many elements in java.util that contains a wide assortment of classes and interfaces:
Date Related Classes: Date, Calendar, TimeZone
The Random, BitSet and StringTokenizer Classes
The Enumeration Interface & Legacy Classes: Vector, Stack, Dictionary, HashTable, Properties
Session 6 :
Soft Skills related aspects will get covered under this session of one day.
Session 7 :
Communication Skills related aspects will get covered under this session of one day