AWS Training in Bangalore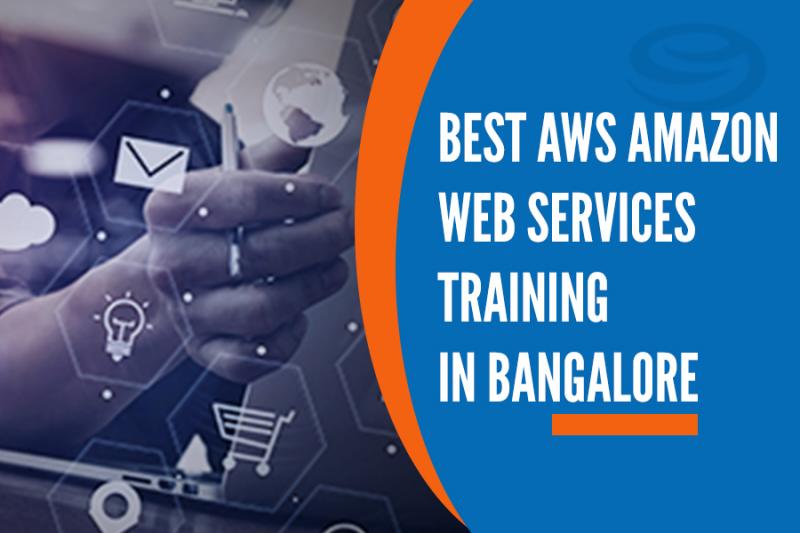 Elegant IT Services



4.9

out of

5
based on
2374
ratings.
Elegant IT Services distinguished itself as the leading AWS Training Institute in Bangalore. Our AWS Training in Bangalore consists of Consultants or Trainers who are highly qualified and Experienced to deliver high-quality AWS Classroom and Online Training across Bangalore.
Elegant IT Services is considered a pioneer in the field of IT/Non-IT Training in Bangalore. We are mainly focused on revolutionizing learning by making it interesting and motivating. We provide a range of career-oriented courses for different segments like students, job seekers, and corporate citizens.
Our team of certified experts has designed our AWS Training course content and syllabus for classroom and Online Training is based on current requirements from the industry. This enables them to be an Industry-Ready Professional, capable of handling the majority of the real-world scenarios. Elegant IT Services also offer tailor-made courses in AWS Training for Corporate.
Our AWS Course in Bangalore is scheduled normally at a time that best suits you, we offer regular training classes (daytime classes), weekend training classes, and fast-track training classes. Our AWS Training course fee is economical and tailor-made based on training requirement. Our team will make you confident & comfortable in cracking interviews.
We also provide online training through which you can access our tutorial Anywhere, Anytime which is valuable and cost-effective. We provide a captivating interactive environment with dynamic content, e-Learning that not only effectively keeps people up-to-date, but interested as well. It's a One Stop Shop for all IT and Non-IT Training in Marathahalli, Bangalore.
Mode of Training: Classroom / Online Training
For more information and to schedule a free Demo on AWS Training, contact Elegant IT Services @ +91 98865 41264
AWS Training Interview Questions and Answers
1. Explain what is AWS?
ANS: AWS stands for Amazon Web Service. It is a collection of remote computing services which is also known as cloud computing platform. This new realm of cloud computing is also known as IaaS or Infrastructure as a Service.
---
2. Mention what are the key components of AWS?
Ans: The key components of AWS are
Elastic Compute Cloud (EC2):

It provides on-demand computing resources for hosting applications. It is very useful in case of unpredictable workloads

Identity and Access Management:

It provides enhanced security and identity management for your AWS account

Simple E-mail Service:

It allows sending e-mail using RESTFUL API call or via regular SMTP

Simple Storage Device or (S3):

It is a storage device and the most widely used AWS service

Route 53:

A DNS web service

Elastic Block Store (EBS):

It provides persistent storage volumes that attach to EC2 to allow you to persist data past the lifespan of a single EC2




CloudWatch:

To monitor AWS resources, It allows administrators to view and collect key Also, one can set a notification alarm in case of trouble.
---
3.
Explain what is AMI?
Ans: AMI stands for Amazon Machine Image. It's a template that provides the information (an operating system, an application server and applications) required to launch an instance, which is a copy of the AMI running as a virtual server in the cloud. You can launch instances from as many different AMIs as you need.
---
4. Explain what is S3?
Ans: S3 stands for Simple Storage Service. You can use S3 interface to store and retrieve any amount of data, at any time and from anywhere on the web. For S3, the payment model is "pay as you go".
---
5,
How many buckets can you create in AWS by default?
Ans: By default, you can create up to 100 buckets in each of your AWS accounts.
---
AWS Training Duration in Bangalore
Regular Classes( Morning, Day time & Evening)
Weekend Training Classes( Saturday, Sunday & Holidays)
Fast Track Training Program( 5+ Hours Daily)
Duration : Within 10 days