About Web Services Training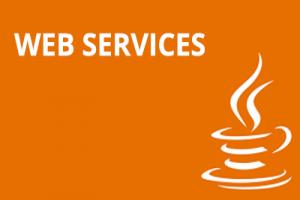 Elegant IT Services distinguished itself as the leading Web Services Training Institute in Bangalore. Our Web Services Training Consultants or Trainers are highly qualified and Experienced to deliver high-quality Web Services Training across Bangalore.
Elegant IT Services is considered pioneer in the filed of IT/Non-IT Training in Bangalore. We are mainly focused on revolutionizing learning by making it intresting and motivating. we provide range of career oriented courses for different segments like students, job seekers and corporate citizens.
Our team of certified experts have designed our Web Services Training course content and syllabus based on current requirements from the industry. This enables them to be an Industry-Ready Professional, capable of handling majority of the real-world scenarios. Elegant IT Services also offer tailored made Web Services Training courses for Corporates.
Our Web Services Training in Bangalore is scheduled normally at a time that best suites you, we offer regular training classes (day time classes), weekend training classes, and fast track training classes. Our Web Services Training course fee is economical and tailor-made based on training requirement. Our team will make you confident & comfortable in cracking interviews.
We are proud to announce that Elegant IT Services is now an authorized Pearson VUE Exam Test Center in Bangalore. Pearson VUE believes testing and certification is at the art of the learning experience. Elegant IT Services will play its part by offering accessible and secure testing to candidates. We also provide online training through which you can access our tutorial Anywhere, Anytime which is valuable and cost-effective. We provide a captivating interactive environment with dynamic content, e-Learning that not only effectively keeps people up-to-date, but interested as well. Its a One Stop Shop for Training and Certifications.
For more information and to schedule a free Demo on Web Services Training, contact Elegant IT Services @ +91 98865 41264
Web Services Training Course Content
JAVA/ XML/ Web Services course content
Getting Started with Java
Compiling and Interpreting Applications
The JDK Directory Structure
Object-Oriented Programming
Introduction to Object-Oriented Programming
Packages
Objects and Classes
Instance Data and Class Data
Datatypes and Variables
Operators and Expressions
Increment and Decrement Operators
Operate-Assign Operators (+=, etc.)
Implicit Type Conversions
Control Flow
Conditional (if) Statements
Conditional (switch) Statements
Using Java Objects
Comparing and Identifying Objects
Using the Primitive-Type Wrapper Classes
Exception Handling
Defining and Throwing Exceptions
Errors and RuntimeExceptions
Input/Output Streams
Converting Byte Streams to Character Streams
Reading and Writing Objects
Core Collection Classes
The Collections Framework
Set Implementation Classes
List Implementation Classes
Queue Implementation Classes
Map Implementation Classes
Collection Sorting and Tuning
Using Java 5.0 Features with Collections
Collections Utility Methods
Tuning HashMap and HashSet
Inner Classes
Introduction to Threads
Non-Threaded Applications
Introduction to JDBC
The JDBC Connectivity Model
Connecting to the Database
XML Training Course Content
Introduction to XML
CDATA and escaping special characters
Namespaces in XML
Using namespaces correctly
Document Validation with DTDs
Referencing DTDs in documents - defining inline
Using external DTDs (public and system)
Defining and using entities in DTDs
Document Validation with XML Schema
Associating schemas with elements
Structuring schema documents
XSLT and XPath Introduction
Recap of XML document structure
Why are XSLT and XPath useful?
Transforming XML documents using XPath and XSLT
Generating XML and/or HTML output
Industry support for XPath and XSLT
XSLT Basics
eXtensible Stylesheet Language
XSLT Elements and Attributes
Attributes and Curly Brackets
XPath
Webservices Course Content
Overview of Web Services
Service-Oriented Architecture
Simple Object Access Protocol (SOAP)
Web Service Description Language (WSDL)
Universal Description, Discovery and Integration (UDDI)
The WS-I Basic and Related Profiles
Web Services for Java EE
Hosting Web Services: Scenarios
Invoking Web Services: Scenarios
Web Services for Java EE (WS4JEE)
The Automated Approach: JAX-WS and JAXB
Manual Options: SAAJ and JAXP
Portable Web-Services Metadata
The Simple Object Access Protocol
The Java API for XML Binding
The Need for Data Binding
Mapping Schema Types to Java
Java-to-XML Mapping Using Annotations
Marshaling and Unmarshaling
Working with JAXB Object Models
Web Services Description Language
Web Services as Component-Based Software
Web Services Description Language
The Abstract Model -- Service Semantics
The Concrete Model -- Ports, Services, Locations
Extending WSDL -- Bindings
The Java API for XML-Based Web Services
How It Works: Build Time and Runtime
The Service Endpoint Interface
WSDL-to-Java Development
The @WebService Annotation
More JAXB: Mapping Collections
More JAXB: Mapping Enumerations
Client-Side Development
Java-to-WSDL Development
The @WebMethod, @XmlParam, and Related Annotations
More JAXB: Mapping Inheritance
Controlling the XML Model
Controlling the WSDL Description
JAX-WS Best Practices
Polymorphism in Web Services
Web Services as Java EE Components
The @WebServiceRef Annotation