About Manual Testing Training in Bangalore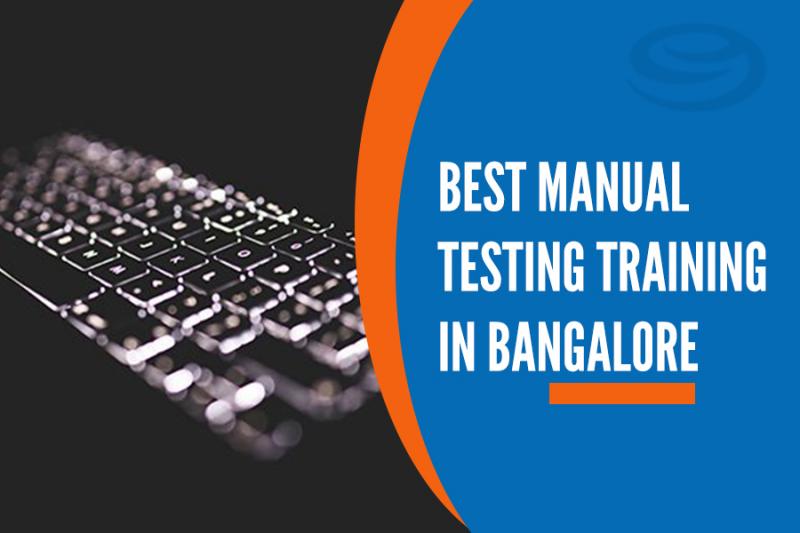 Elegant IT Services



4.9

out of

5
based on
2374
ratings.
Elegant IT Services distinguished itself as the leading Manual Testing Training Institute in Bangalore. Our Manual Testing Training Consultants or Trainers are highly qualified and Experienced to deliver high-quality Manual Testing Training across Bangalore.
Elegant IT Services is considered pioneer in the filed of IT/Non-IT Training in Bangalore. We are mainly focused on revolutionizing learning by making it intresting and motivating. we provide range of career oriented courses for different segments like students, job seekers and corporate citizens.
Our team of certified experts have designed our Manual Testing Training course content and syllabus based on current requirements from the industry. This enables them to be an Industry-Ready Professional, capable of handling majority of the real-world scenarios. Elegant IT Services also offer tailored made Manual Testing Training courses for Corporates.
Our Manual Testing Training in Bangalore is scheduled normally at a time that best suites you, we offer regular training classes (day time classes), weekend training classes, and fast track training classes. Our Manual Testing Training course fee is economical and tailor-made based on training requirement. Our team will make you confident & comfortable in cracking interviews.
We are proud to announce that Elegant IT Services is now an authorized Pearson VUE Exam Test Center in Bangalore. Pearson VUE believes testing and certification is at the art of the learning experience. Elegant IT Services will play its part by offering accessible and secure testing to candidates. We also provide online training through which you can access our tutorial Anywhere, Anytime which is valuable and cost-effective. We provide a captivating interactive environment with dynamic content, e-Learning that not only effectively keeps people up-to-date, but interested as well. Its a One Stop Shop for Training and Certifications.
For more information and to schedule a free Demo on Manual Testing Training, contact Elegant IT Services @ +91 98865 41264
Manual Testing Training Course Content
Introduction
What is Testing?
Why Testing
What is Quality?
Software Development Life Cycle
Initial (or) Requirements phase
Analysis phase
Design phase
Coding phase
Testing phase
Delivery and Maintenance phase
Conventional Testing
Unconventional Testing
Testing Methodology
Black Box Testing
White Box Testing
Grey Box Testing Levels
Unit Level Testing
Module Level Testing
Integration Level Testing
System Level Testing
User Acceptance Level Testing Software Development Models
Waterfall Model
Prototype Model
Evolutionary y Model
Spiral Model
Fish Model
V-Model
Agile Model
Development Architectures
One Tier Architecture
Two Tier Architecture
Three Tier Architecture
N- Tier Architecture Types of Testing
Build Verification Testing
Regression Testing
Re-Testing
Alpha Testing
Beta Testing
Static Testing
Dynamic Testing
Installation Testing
Compatibility Testing
Monkey Testing
Usability Testing
End- To- Testing
Exploratory y Testing
Security Testing
Port Testing
Reliability Testing
Adhoc Testing
Software Testing Life Cycle
Test Planning
Contents of Test Plan
Test Development
Use Case Reviews
Types of Test Cases
Format of Testing Document
Testing Process
Test case design
Test design techniques BVA.
ECP
Test Execution
Execution Process
End-to-End Scenarios execution
Result Analysis
Bug Tracking and Reporting
Types of Bugs
Identifying the Bugs
Isolation the Bugs
Bug Life Cycle
Reporting the Bugs
Test Closure Activity
Test Execution Stop Criteria
Test summary Reports
Manual Testing Training Duration in Bangalore
Regular Classes( Morning, Day time & Evening)
Weekend Training Classes( Saturday, Sunday & Holidays)
Fast Track Training Program( 5+ Hours Daily)
Duration : Within 10 days